"Not since the C7 Chevrolet Corvette has there been a sports car enthusiasts have been more excited to see uncovered."
(Jalopnik)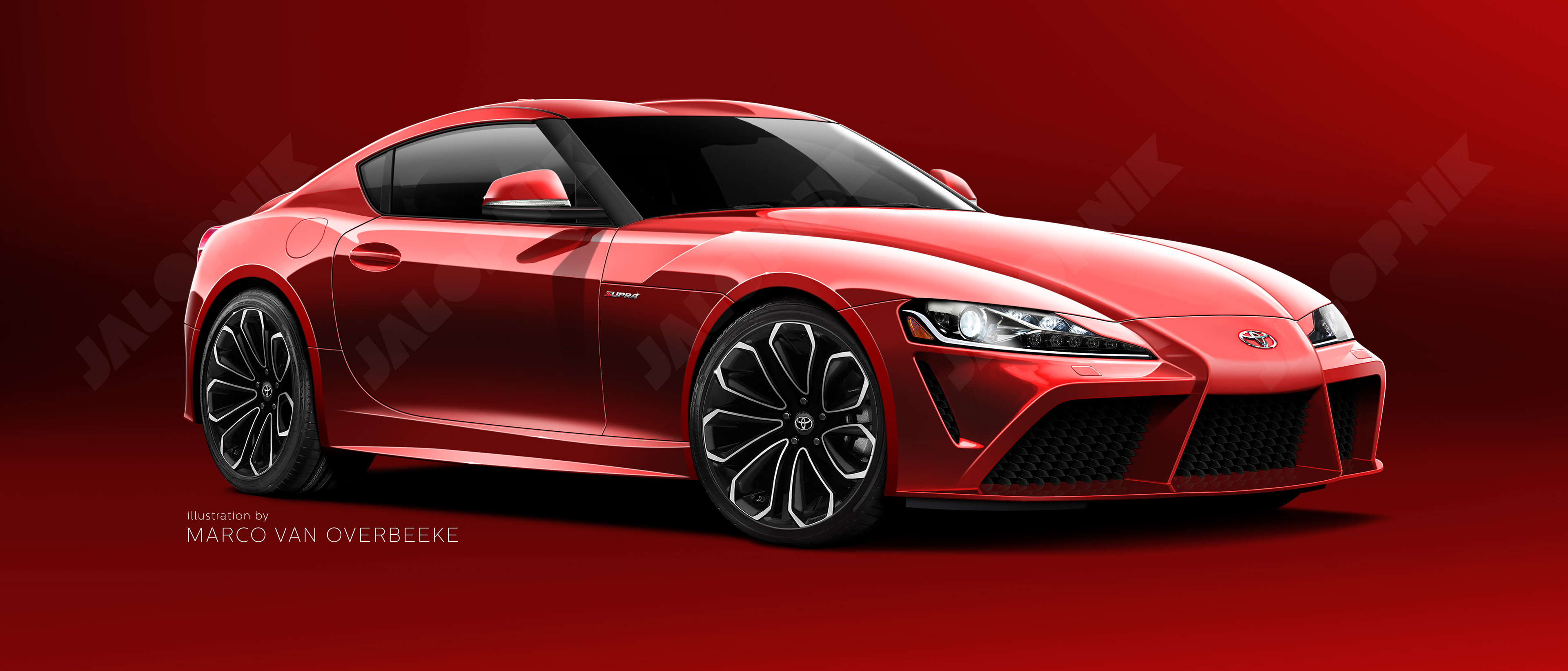 Jalopnik commissioned me to create a photo realistic preview illustration of the youngest member of the Supra dynasty for their article published on 4 October 2016: 

http://jalopnik.com/exclusive-heres-the-best-look-yet-at-the-new-toyota-su-1787377881
"It's been dubbed the new Supra by pretty much everyone, but there's been no official confirmation from Toyota yet that it will be called that. They'd be fools not to, though."
(Jalopnik)
When it comes to bringing the latest car news regarding any future car models, press images are not always available to the media. That's where someone like me comes in. Jalopnik had run into some new information on this upcoming new model and they commissioned me to create a realistic preview of what this car will probably look like. This is the digital artist impression I created for Jalopnik, visualizing the next generation Toyota Supra, expected in 2018/2019.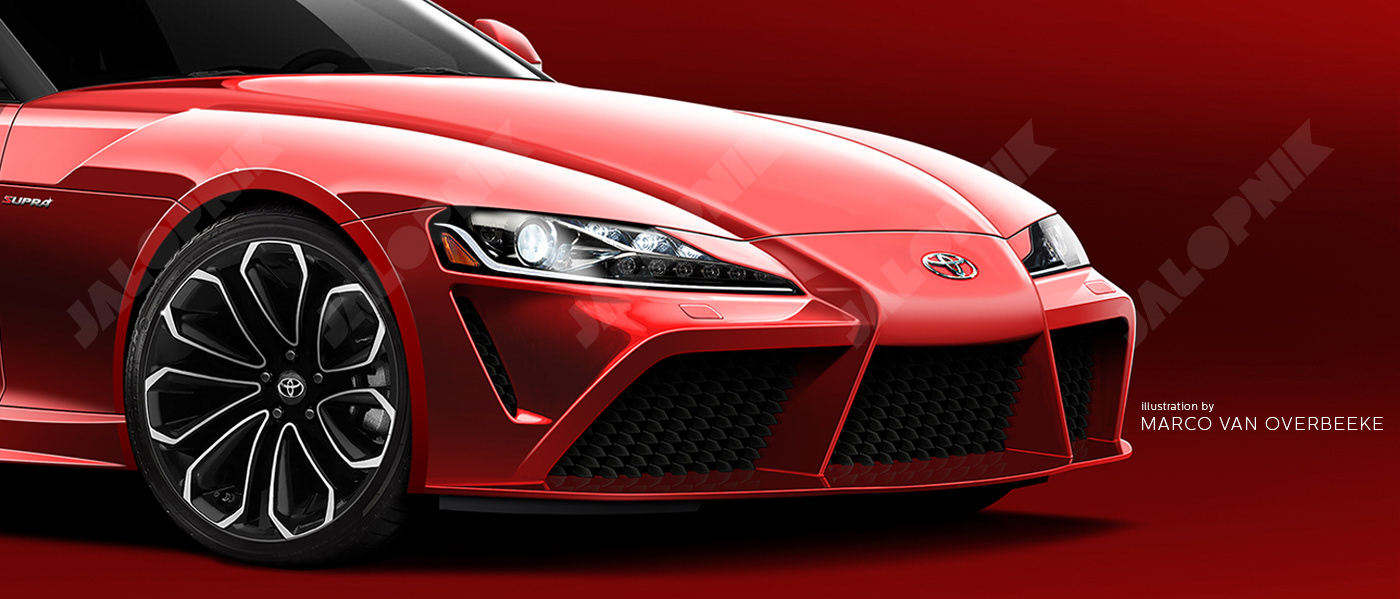 "No matter what, this will be the most hotly-anticipated new performance car in a generation."
(Jalopnik)