Ferrari LaFerrari FXX-K Evo   |   Alex Soltani spec   |   commissioned work
I was honored to help Alex Soltani (instagram @soltani.alex) with the design and visualization of his Ferrari LaFerrari FXX-K Evo custom spec in Soltani Blu with Rosso Corsa livery. Can't wait to see this blue beast hitting the track! 
We did several iterations on the body color, paint finish, rim colors
 and livery designs, and this is the result. These digital renderings are based on the Ferrari LaFerrari FXX-K Evo press release images.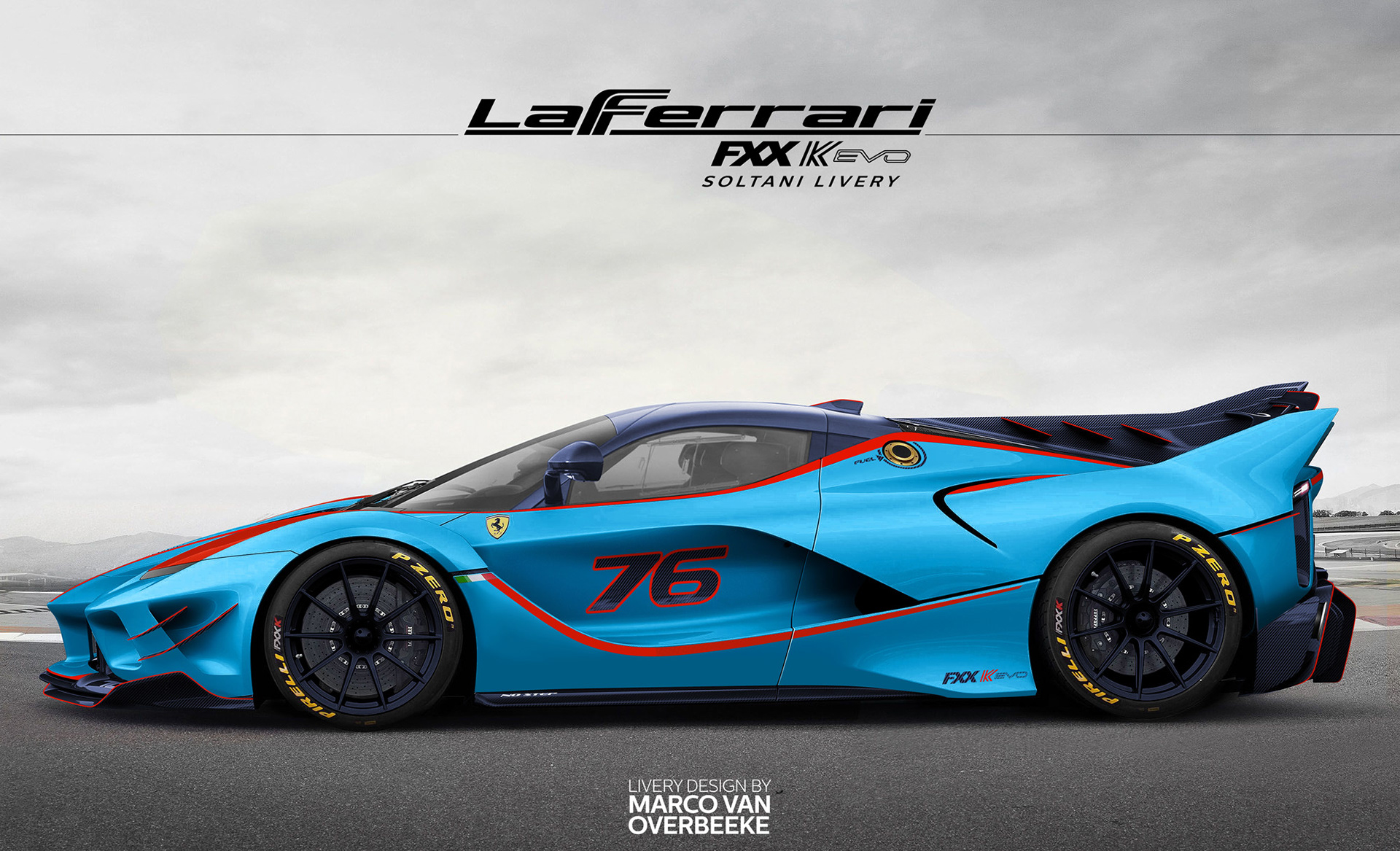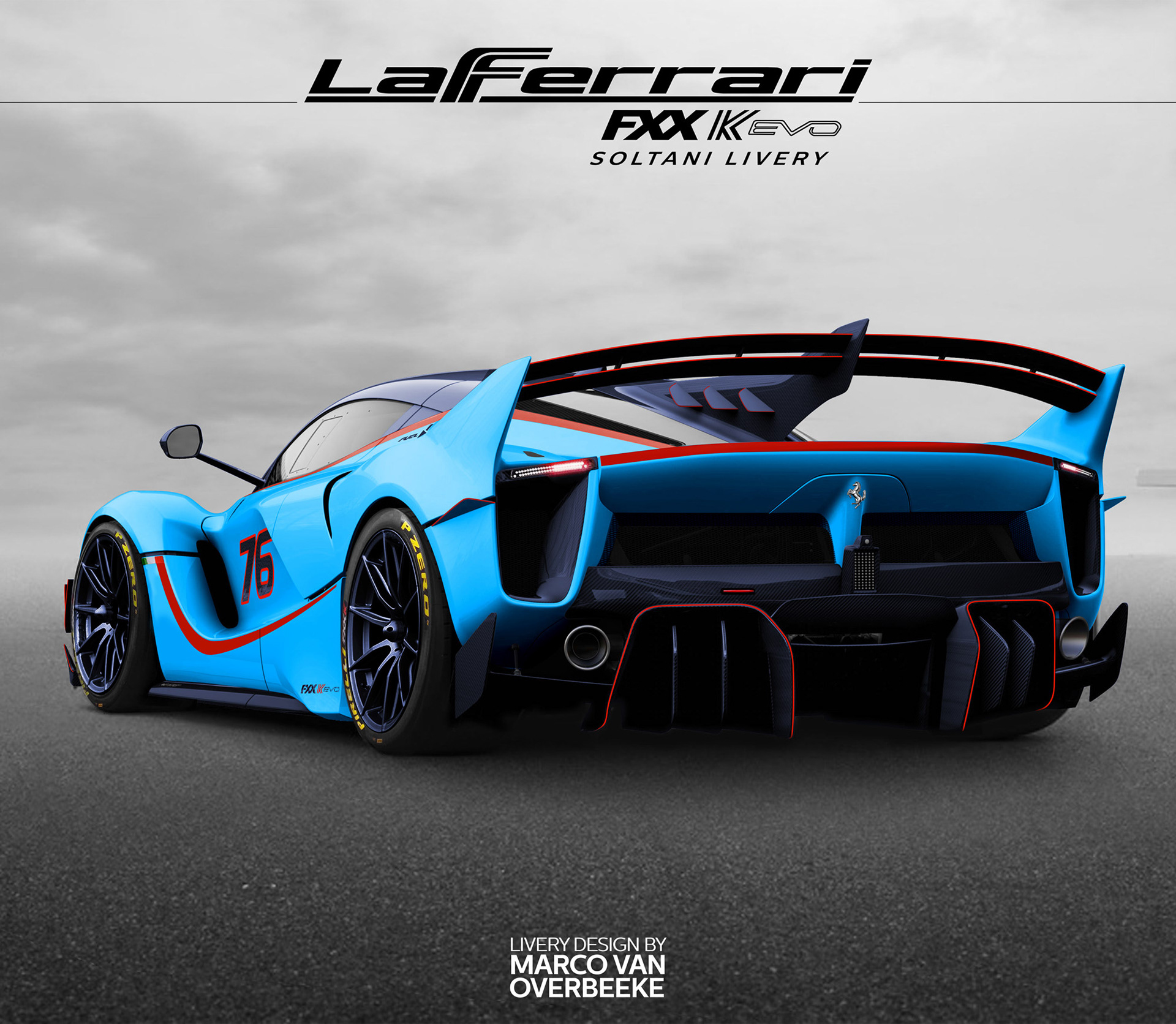 Below you can see some of the design iterations during the creative process.